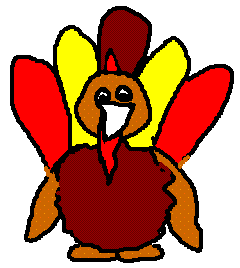 For a great Thanksgiving decoration, make this cute little pom pom turkey. All you need is one 1 1/2 " tan pom pom (head), one 3" tan pom pom(body), and red, brown, and yellow felt. You'll also need the standard glue, google eyes, hatpins and scissors (of course).
Follow the instructions on how to make a pom pom to make your head and body. Use the hat-pin method to glue them together.
While the glue is drying, or at least setting, cut your felt pieces.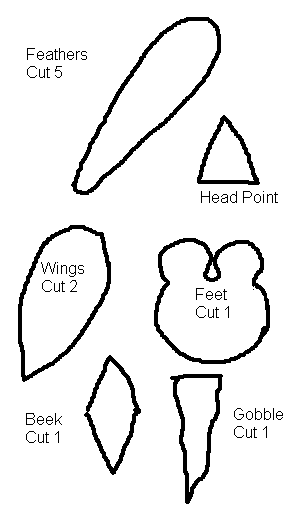 Once cut, place the feather pieces as shown below and glue them together.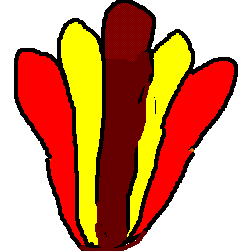 When dry enough to handle. Glue the fanned feather pieces and the remaining felt pieces to the body and head of the turkey. Add the google eyes and let him dry.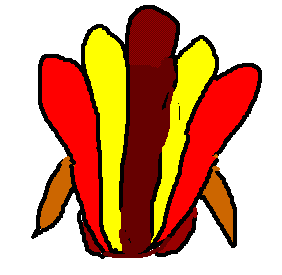 View from back.
---
Pom Pom Turkeys are not meant to be eaten!


lol