MAKE THE PERFECT
POM POM
(Basic Finger Directions)
Click Here for alternate Cardboard Method.

While you can always buy your pom poms, I prefer the ones that you make from yarn. They are firmer and give your pom pom animals more "finesse". Here's how I make the perfect pom pom:
Start with some nice orlon acrylic yarn like Red Heart Super Saver Yarn
Wrap the yarn around your 2nd and 3rd fingers about fifty times.
Slide yarn off your fingers and tie it tightly in the middle with a small piece of yarn.
Take sharp scissors and trim off the edges, cutting all the loops.
When you're done you should have a pom pom about 3/4" to 1" in diameter. For larger pom poms use more wraps and three fingers. Experiment to find your perfect formula. Use the pom poms to create all kinds of animals, ornaments and other craft items.
---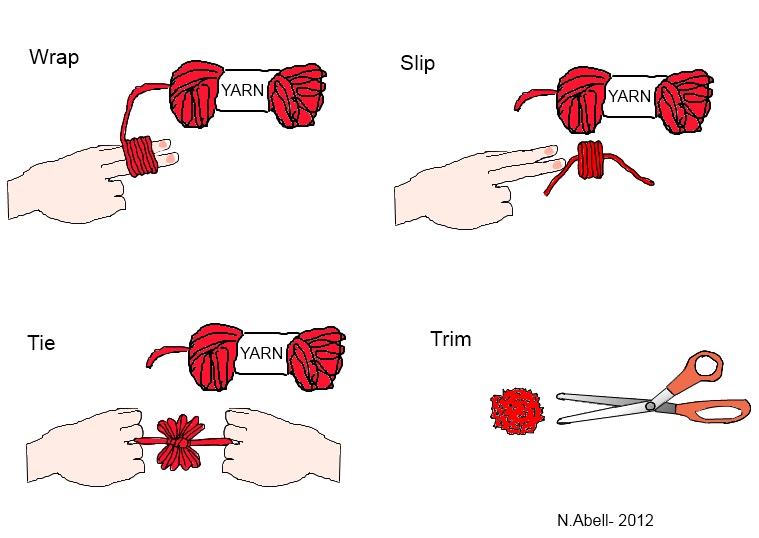 The above method is the one that I personally prefer to use. However, there are many pom pom makers on the market also.



Alternate Method
The pom pom creations in this site were all created using these basic instructions. You will have to experiment with the sizes for your perfect formula, since the poms are made on your fingers and everyone's finger size varies.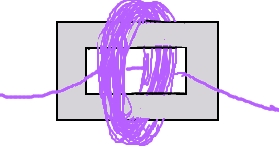 If you find your fingers get sore after a while (as they just might), you can also use a rectangular piece of card board with a smaller rectangle cut out of the middle. Wrap the yarn around the cardboard and tie it off through the opening. Then simply cut the ends and trim.