Use this basic pattern to create Christmas tree ornaments, fashion pins, even door and wall hangings. You can vary the size of the pom poms for however you plan to use them.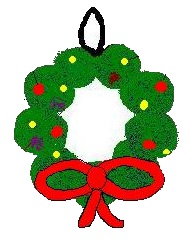 For these directions we will use the dimensions for making an ornament.
You Will Need
9 3/4" to 1" green pom poms
Craft wire or and old wire coat hanger. You can also use pipe cleaners fro smaller wreaths.
Scissors
Glue
Ribbon, sequins, beads and other trim
How To:
Start by making nine green pom poms using the directions on how to make pom poms.

String the pom poms along the wire. Try to go through the center where you originally tied the pom poms together. Put a little glue in between each pom pom. You will not need to use as much because the wire will help hold the pom poms in place.

Once the pom poms are on the wire. Loop the wire to create a circle. Twist the top and loop it to create a hanger.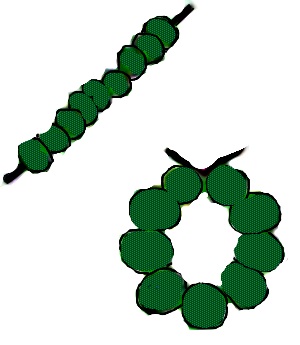 Decorate with tiny pom poms, sequins, ribbon, pine cones, etc. Be creative. No two will be the same!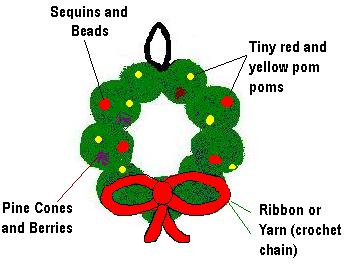 Don't see what you're looking for? Search Here.