You can't have the Three Wise Men without the Kings! Here's a simple way to create your unique Christmas decoration. Experiment with different color felt and trim to make each king look different.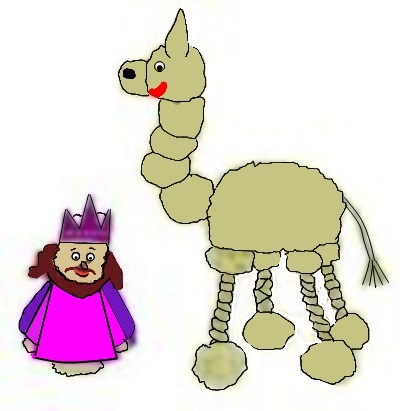 King Instructions ----- ( Click Here for Camel Instructions)
You'll need
1 - 1" pom pom for the head
1 - 1" (or slightly bigger) pom pom for the body
1 - 1/2" pom pom for the inside of the crown.
2 - 1/3" pom poms for the hands
felt and trim
If you are making three kings, use different felt and trim colors.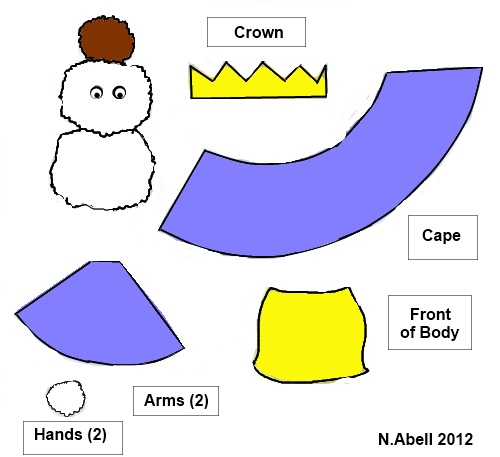 How To:
First make the pom poms using pom pom directions
Using the Hat Pin Method glue the head, crown insert and body together.
Cut pieces of felt in desired colors (see diagram)
For arms, form a cone out of the felt and glue one of the hand pom poms to the wide end of each arm.
Glue the body front felt first then wrap the cape around.
Attach arms/hands.
Wrap the crown felt around the crown inside pom pom.
You may need to let the glue dry at various stages of creation.
When the basic king is finished, add google eyes, yarn for hair, metallic rick rack for decoration, etc. Be creative!